Atari Falcon 030 (German) Serial No. 7 (Mouse, Manual + Monitor Adaptor) WORKING On Ebay
https://www.ebay.co.uk/itm/224481141751?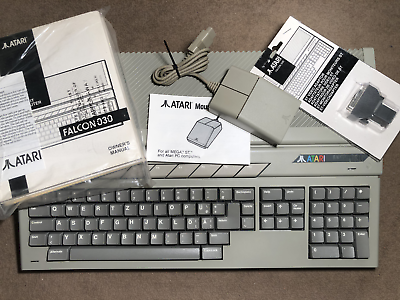 Forum Note: this user posts auctions that are not their own, please check carefully on any ebay links.
Hardware Guru

Posts: 2425
Joined: Sat Sep 10, 2005 11:11 am
Location: Kosice, Slovakia
Contact:
What a BS. It's not even motherboard's s/n ending with 1007 (so it's not even "no. 7") and even that case s/n is from normal '93 production batch. Absolutely nothing unique about this one except its nice condition.