I guess I found something interesting:
You can switch an ST to a "hidden" video mode where you get 400 lines in color instead of the usual 200 lines.
Differing from previous attempts of achieving new resolutions, this neither needs hardware modifications, nor is there any sort of interleaving involved. The new mode has a vertical refresh rate of 71-72 Hz (like the monochrome mode) and will thus display on mostly any VGA monitor; you just need a regular ST-RGB->VGA cable.
Now, I'm no graphics artist to introduce this mode with a beautiful picture, but you'll find my test picture at
https://www.chzsoft.de/storage/400-lines-in-color.jpg
. If you look closely, you can see that each block consists of 16 lines (either 8 red and 8 green or 8 blue and 8 yellow). There are 25 blocks. If you do the math, you can easily see that I indeed have managed to display 400 lines: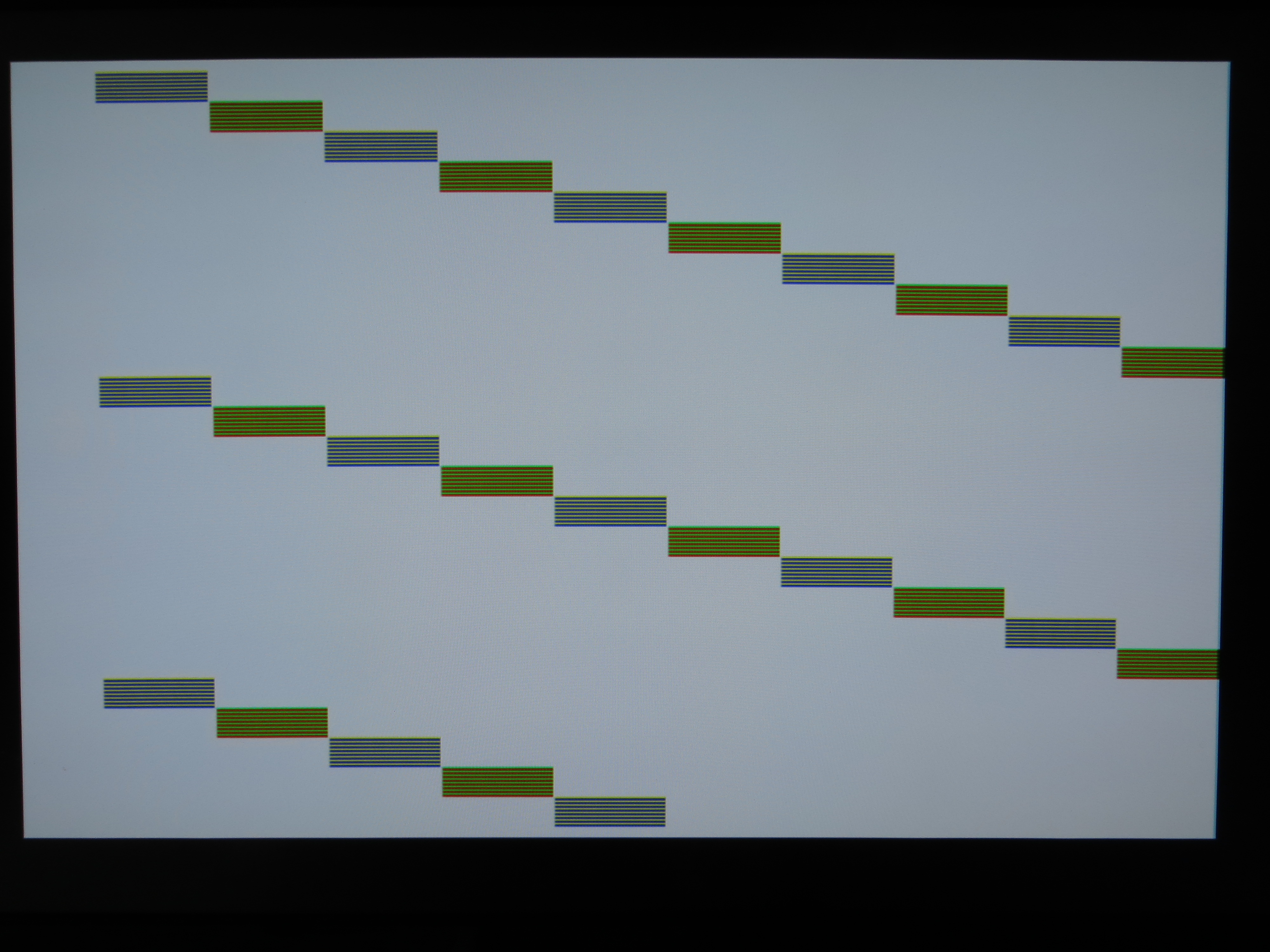 PS: The horizontal resolution gets halved, though. Thus, you can have 320x400 with 4 colors or 160x400 with 16 colors.