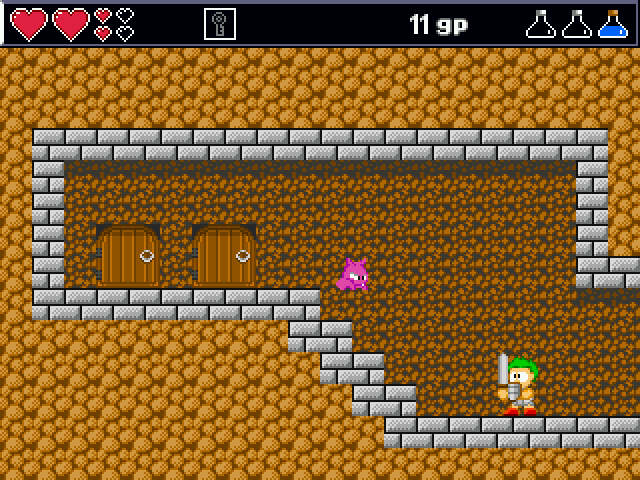 Hero: The Realm is a hack n slash adventure game I developed for Windows in 2012. It features intriguing puzzles and many levels with original pixel art graphics and my own created sound FX & music.
Sadly I had to halt development half-way due to financial/life issues.
It would be great to have the opportunity to create the "full potential" game with new features and levels. Kickstarter funded support of course.
If you have an interest please join the poll at
http://stardot.org.uk/forums/viewtopic.php?f=29&t=14668