Hello everyone, my first post and atari projects have lead me here
Projects A is a 520STFM C103414-001 REV 1.1 (2 chip ROM not sure but maybe TOS 1.04???
Fault = Hanging at white screen
History = None, came to me missing screws and bottom ROM IC overheating.
Tried = Removed ROM'S straightened bent pin and replaced, (No more over heating but no change), tried removing floppy (worked in other machine) tried another PSU that also worked in other machine, Checked i am getting 5 and 12v in obvious places and also tried re flowing solder joints on ROM sockets and CPU.
Questions:
a: what does hanging on a white screen indicate? No cpu activity, ram problem, glue chip?
b: is this likely to be dead ROM IC due to the bent pin/overheating?
This is a picture of the board.....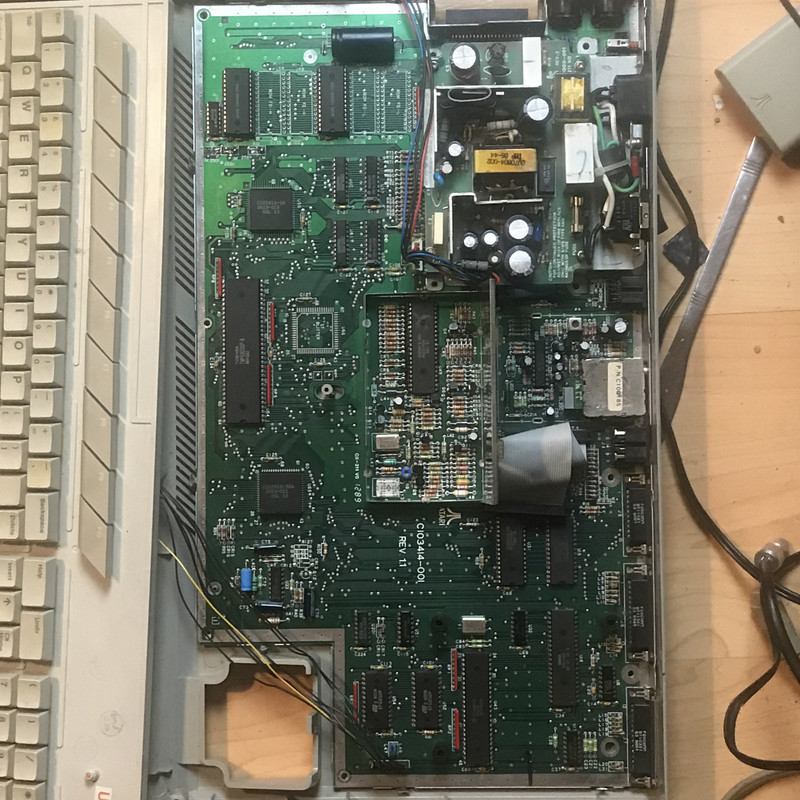 Project B is a 1040STFM 070523-001 REV D (6 chip ROM maybe 1.0 or 1.02 TOS. This was advertised as a 520STFM
Fault = Green and purple Lines, no activity
History = Purchased a week ago in "working" condition but had a faulty drive. Advertised as a 520 and in a 520 case so i purchased it thinking i could use it as known good parts to help fix "project a" but have realised it is a 1040 and has differences. I fitted drive from the 520 above and tried over 50 games with no problems. I then ordered the rubber band to replace in the original floppy drive, It arrived and was fitted. I turned the machine on and immediately saw purple and green lines "pictured below"
Turned machine off immediate and removed floppy but same issue.
I then tried removing and re seating all socketed IC's. Everything was ok until i put the shifter chip the wrong way round
now went to no display "i killed the poor little shifter" Ok so dead chip, nothing to loose so i took shifter from the 520 and after placed into 1040 i have display again but still purple and green stripes
Tried: Different PSU, Keyboard,
Questions:
a: what causes these purple and green lines. All i did was fit original floppy drive with new band to this machine and it went from loading every game i had, to a no boot striped screen, what did i do to kill it?
b: Could a problem with the floppy of effect the floppy controller ic and would it be worth changing or does the lines indicate something else?
Picture of board..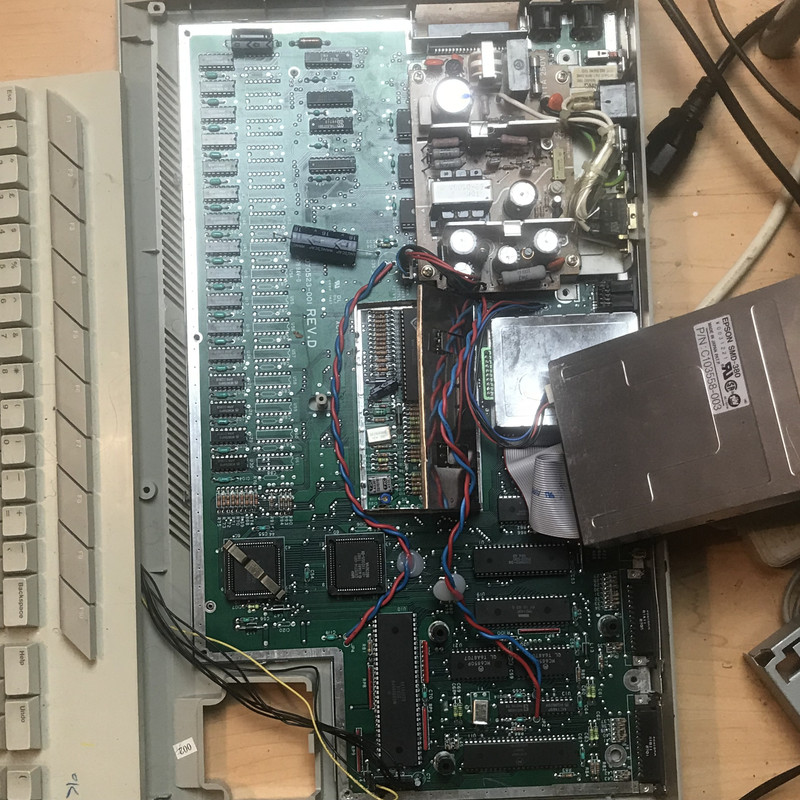 Picture of lines..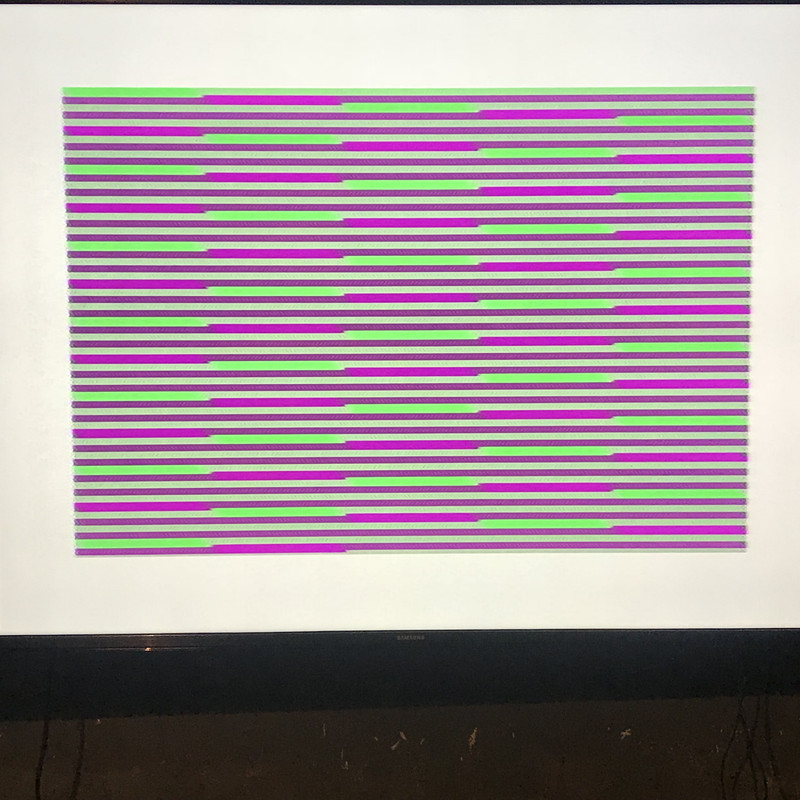 I will admit i am an Atari noob but i do regularly work on phones, laptops and other hardware. I have only ever played games on atari's as a child but this is a lovely little project for me and after reading the posts here on the forums i had to join up. Any pointers or things to try are welcome guys!